Sonia Jones Design is a Portland, Oregon-based design studio that builds successful and engaging brands. For more than 20 years, it's been our fortune to design, manage and produce identity and branding projects, packaging, and marketing communications for large, established organizations as well as new and emerging small companies and individual entrepreneurs. Our client list ranges from wineries, restaurants and retailers to attorneys, healthcare practitioners and non-profits.
SJD is deliberately small. This allows us to maintain a direct working relationship with every client. Nothing falls through the cracks. Nothing gets lost in translation.
We're one full-time workhorse and a team of specialized collaborators available to jump in at a moment's notice. We partner with a team of experienced industry professionals across many creative disciplines, including copywriters, photographers, illustrators, and web developers.
About Sonia Jones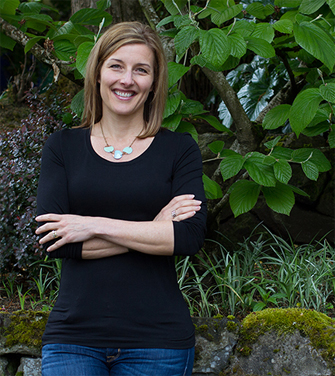 An appreciation for the beautiful and simple things in life defines Creative Director Sonia Jones, whether it's her passion for design, food, wine or travel.
After earning a B.S. in Graphic Design from San Jose State University, Sonia launched a professional career with roles as Art Director for an educational software publisher and Designer for a successful Bay Area agency.
In 2001, she and her husband sold their California home, moved to Italy for three months, and then landed in Portland to set up shop and live a life of balance. Portland is a wonderful place to live, work and play.
Speaking of play, when Sonia is not hard at work in the studio, she follows her taste buds and hunger for travel to Europe or, closer to home, to the wineries of California, Oregon and Washington. It's no wonder she loves designing for food and wine. As a self-described foodie, she takes every opportunity to explore the myriad of Portland restaurants and has been known to rate Bloody Marys on a scale of 1 to 10. She has developed quite an affinity for West Coast microbreweries and looks forward to landing one as a client.